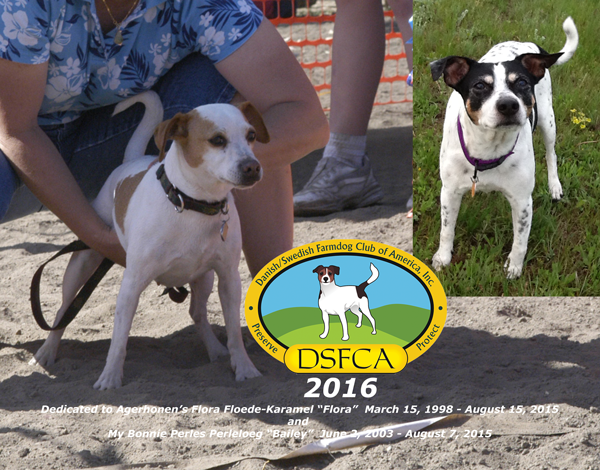 2016 Calendar
We are now taking orders for the DSFCA 2016 Calendar
Keeping track of important dates on your Wall Calendar is easy when you can view 12 months of inspiring images that reflect your personal style. Our high-quality 12-month Wall Calendar is printed on thick 100lb cover weight paper and adds impact to any room.
Each page measures 11" x 8.5"
Measures 11" x 17" when hung on wall
100 lb cover weight high gloss paper, wire-o bound
Lure Coursing…It's not just for sight hounds any more.
August received his CA (Coursing Ability Title) on June 7th at the AKC All Breed Lure Coursing Event in Chino. It was held at the Winning Edge Dog Sports Center with California Coursing Association in conjunction with Southern California Ibizan Hound Club.
The picture on the right and below were taken by Agile Dogs Photography.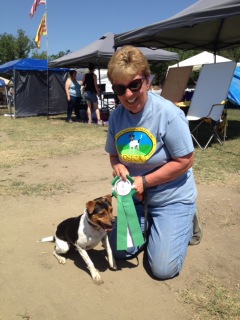 The Coursing Ability Test (CAT) was recently created by AKC to allow all dog breeds, including mixed-breeds, to participate in a lure coursing type event. The course has been modified so that the distance is not has far or the corners has sharp as a standard lure course.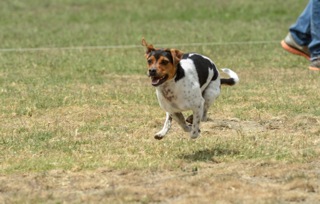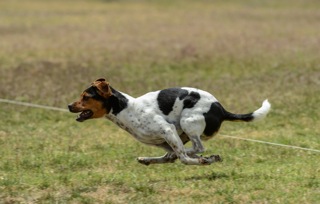 To participate, the dog must be registered with AKC either as a standard AKC breed, under the FSS registrations (DSFD), or ILP/PAL program (mixed breed). The dogs must be at least 1 year old and should be in good physical condition.
To pass the test, a dog running alone must pursue a lure, completing the course with enthusiasm and without interruption within a given time. Dogs that pass the CAT three times will earn a Coursing Ability (CA) title. Ten passes and a dog earns a Coursing Ability Advanced (CAA) title, and 25 passes results in a Coursing Ability Excellent (CAX) title. Licensed lure coursing clubs may hold CATs in conjunction with a licensed lure coursing trial or as a stand-alone event. For more information, go to: www.akc.org.
Read more about Danish/Swedish Farmdogs that do Lure Coursing ...
Life Comes Full Circle
A Farmdog Story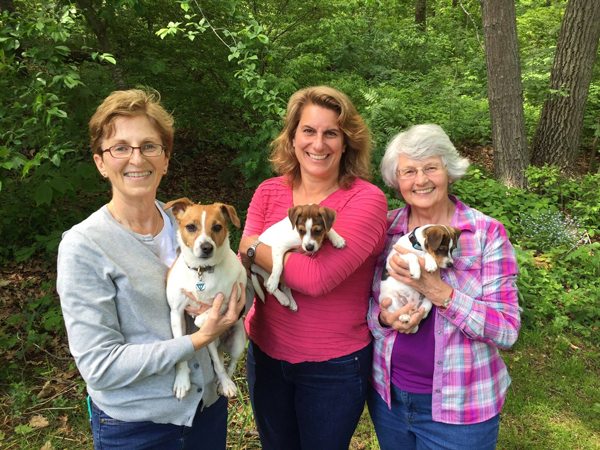 Linda Suitor with grandma, Daisy, Kathy Barber with Pym and Marganna King and Kahlua
June 1, 2015, two puppies, Kahlua and Pym arrive in the U.S. from Kennel Little Denmark. The parents are DKCH SCH DKV14 KLBCH My Bonnie Nøkkerose I Civil, a.k.a. Nikki and Crow's Point Kennel's Herman a.k.a. Oskar. Oskar was born in the U.S. and now lives in Denmark. The story of these two puppies actually began many, many years ago in the U.S. and involved people and Farmdogs across the country and in Denmark.
Click here to read the full story…….
Farmdog Fun Day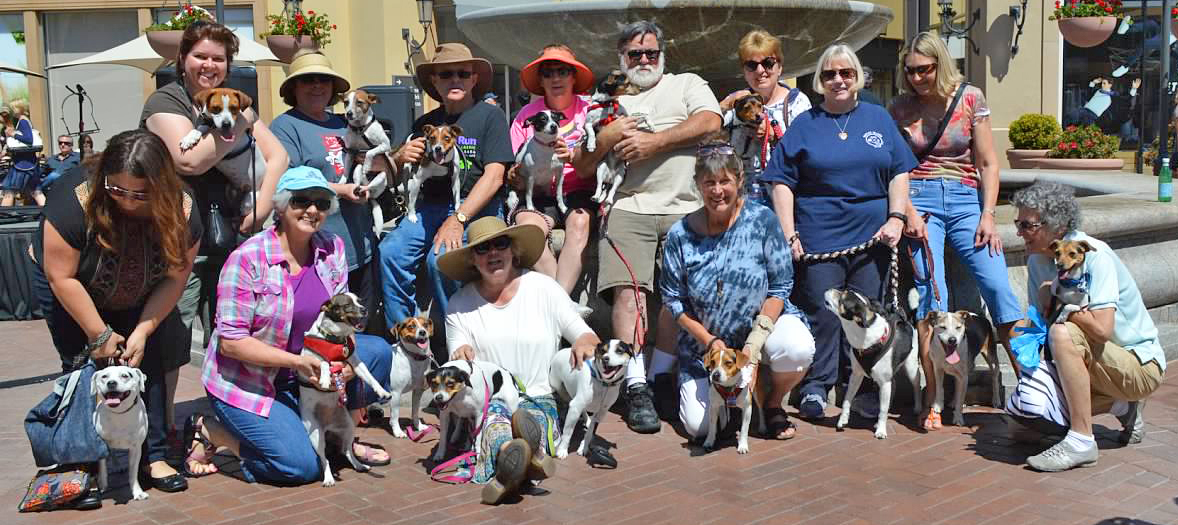 Back Row: Wrigley, Nellie, Tigger, Tabatha, Cheyenne, August
Front Row: Salty Dog, Dakota, Ansel, Fiona, Vindaloo, Jack, Luke, Cooper and Sequoia.
Southern California Farmdog Meet the Breed event
March 29, 2015
Organizer:  Jan Harmon
Fifteen Farmdogs defended upon the Sunday shoppers at Fashion Island in Newport Beach. It was quite a show stopper. Many people stopped to ask us about the breed. While we were lined up for a photo op we could see several on-lookers from within the outdoor restaurant taking our picture with their cell phones. The only thing missing was a dance routine because we invaded the mall like a flash mob.
Read more in the
2015 Spring Newsletter
...
What is DSFCA
Welcome to the Official Web site of the Danish/Swedish Farmdog Club of America, Inc. A nonprofit American dog breed club that has sponsored all the Danish/Swedish Farmdog National Breed Specialties since the Danish/Swedish Farmdogs were first registered with the American Rare Breed Association (ARBA). The Danish/Swedish Farmdog Club of America (DSFCA) was first established in 2003 and incorporated March 17, 2005 as the official breed club for Danish/Swedish Farmdogs registered and living in the United States.